About Diva Amsterdam
Diva Jewelry has been a well known store in Amsterdam for over thirty years. We strife to sell only high quality original and refined jewelry such as earrings, necklaces, bracelets and rings crafted from 9-, 14- and 18- karat gold, silver, gold plated on silver. We combine these materials with diamonds, gemstones and (semi-) precious stones.
We are always on the lookout for unique, original and beautiful jewelry to keep our collection up to date and interesting.
In our webshop you'll find the major part of the collections of brands such as Ayala Bar, Bo Jewels, Bo Gold, Bodhi Creations, Gas Bijoux, Guanabana, Idem, LeJu Jewellery, Muja Juma, Navarro, Sarah Lou, WM Jewellery and Zag Bijoux.
---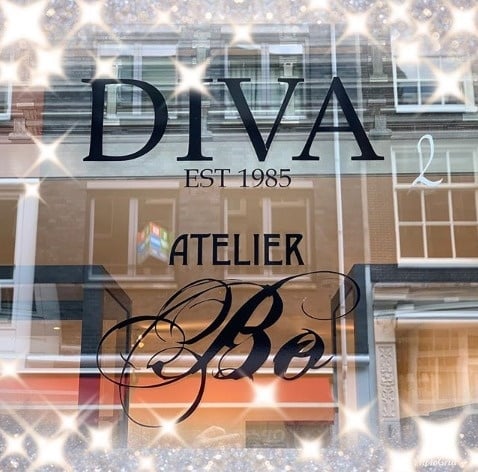 Diva 
Haarlemmerdijk 97 
1013 KD Amsterdam

Phone: 020-7851022
Email: [email protected]
Store opening hours: 
Monday:          12:00 - 18:00
Tuesday:          10:30 - 18:00
Wednesday:     10:30 - 18:00
Thursday:        10:30 - 18:00
Friday:             10:30 - 18:00
Saturday:         10:30 - 18:00
Sunday:           12:00 - 17:00
IBAN: NL17 INGB 0001 1232 65
BIC: INGBNL2A
KvK: 33163929
BTW-NUMMER: NL807832716B01